People who
Serhii Lysenko is a film director. He has been serving as a military operator in the Armed Forces of Ukraine since March 2022. He also won a Stipend for Filmmakers from House of Europe.

At present, Serhii is working on a documentary about two soldiers. He spent a few days together with them while filming footage for the Armed Forces of Ukraine. The two soldiers got killed a few days after he and his team had left their positions.

We spoke with Serhii about his transition from directing feature films to making documentaries, about filming during the war, and about personal changes caused by working with traumatic stories.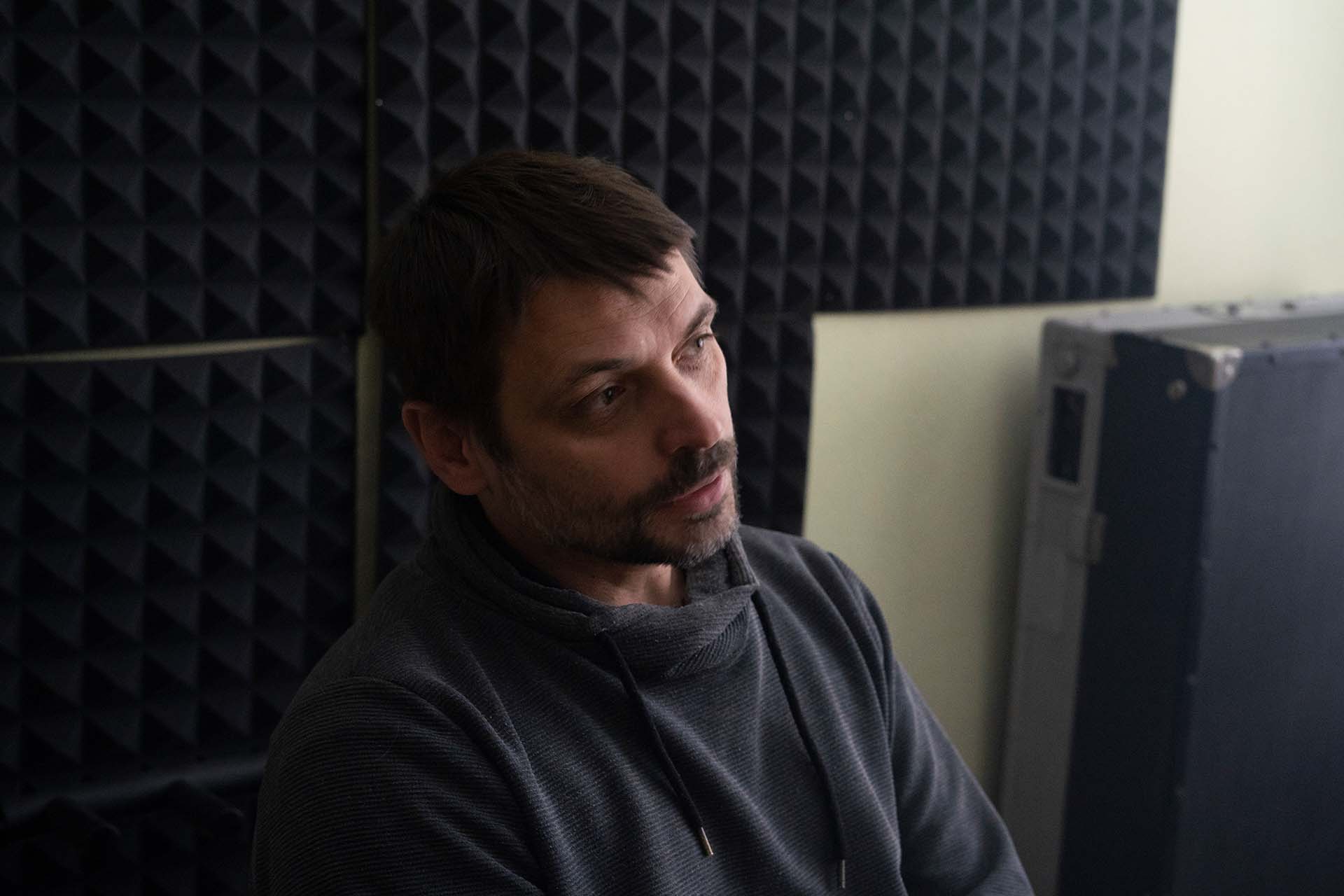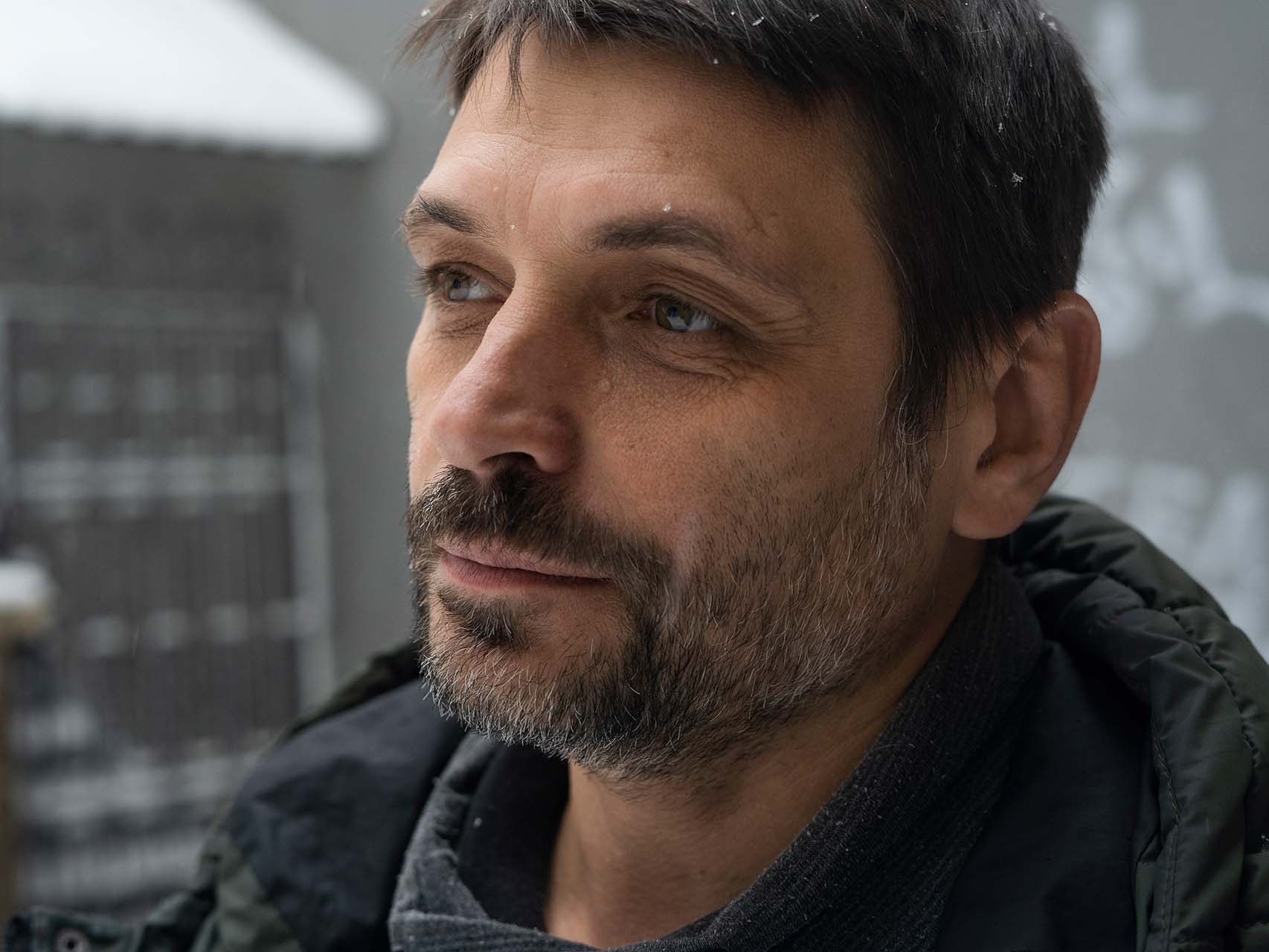 Serhii Lysenko was born in Dnipro. He has lived in Kyiv for more than 20 years. He was into movies even when he still lived in his native city and eventually decided to devote his life to cinematography.

'Back in the 90s, I lived in Dnipro, studied to become a lawyer and was engaged in speleology in a tourist and sports club. Next to it, there was the House of Scientists with a film club, Serhii remembers.

After workouts on rocks and ropes, we went there to watch interesting and unusual films. A woman who worked there brought copies of incredibly cool ones. We watched Fellini, Claude Lelouch, and Aleksei German.

That was the time when I reconsidered my life choice. Having finished law university, I moved to Kyiv and entered the film faculty of Kyiv National I. K. Karpenko-Karyi University.'

Until 2011, Serhii worked as a director with live-action and documentary films and shot music videos.

'I was a person, as people from film crews say, who opened his mouth, and everything started moving, he laughs. Film crews also joke that directors are lucky because as soon as they shut their mouths, their working place gets clean. While gaffers have to wind the wires, cameramen must pack the cameras, and everybody else has work to do.'

Due to the lack of opportunities in live-action films and the dependence of the Ukrainian film industry on the Russian market, Serhii switched to documentaries for good.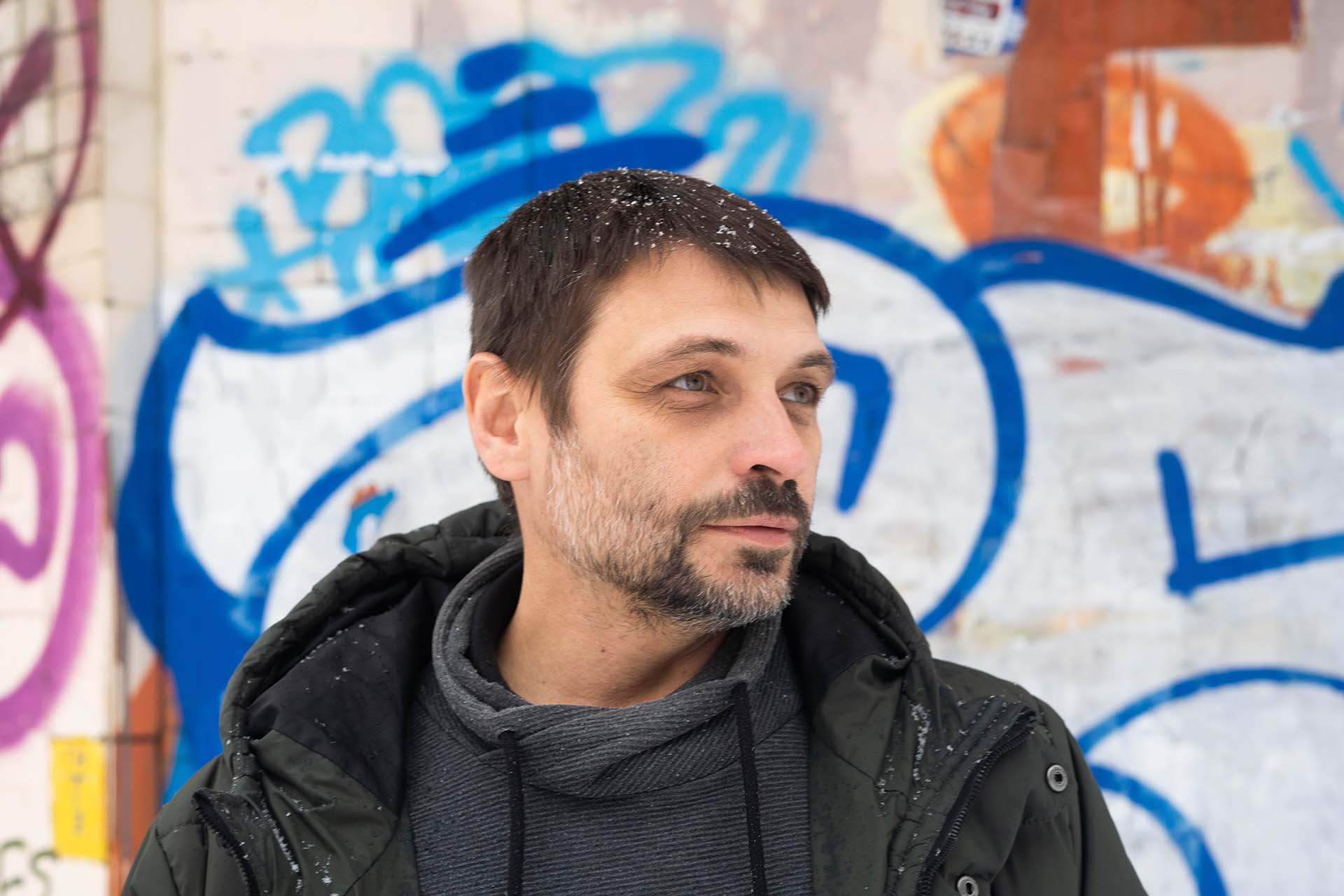 When I switched to documentaries, live-action movies did not provide such opportunities. Derzhkino (Ukrainian State Film Agency) did not work properly, and there was no funding for Ukrainian production. All that appeared only after 2014. Back then, all the projects were tied to russia, russian money and russian TV channels.
'After I had created three films, I reconsidered and said: 'That's it.'

In 2011, I stopped being involved in live-action cinema because I did not see any value in it. Shooting melodramas or thrillers just to entertain the public did not interest me.'



From live-action films to the war

Talking about his first military shootings, Serhii remembers Maidan. The camera operators he worked with before refused to shoot the events of the Revolution of Dignity. That is why he had to become a director and a cameraman.

When the war started in 2014, Serhii's friends provided him with the equipment. Thanks to his experience with Maidan, he already had documentary director skills. Serhii brought volunteer help to the frontline and filmed the war together with his friend, Myroslav Hai, a volunteer, a public figure, and an officer of the Armed Forces of Ukraine.

Serhii's first works are videos from the frontline. Back then, they helped promote the volunteering activity in which he and Myroslav were involved.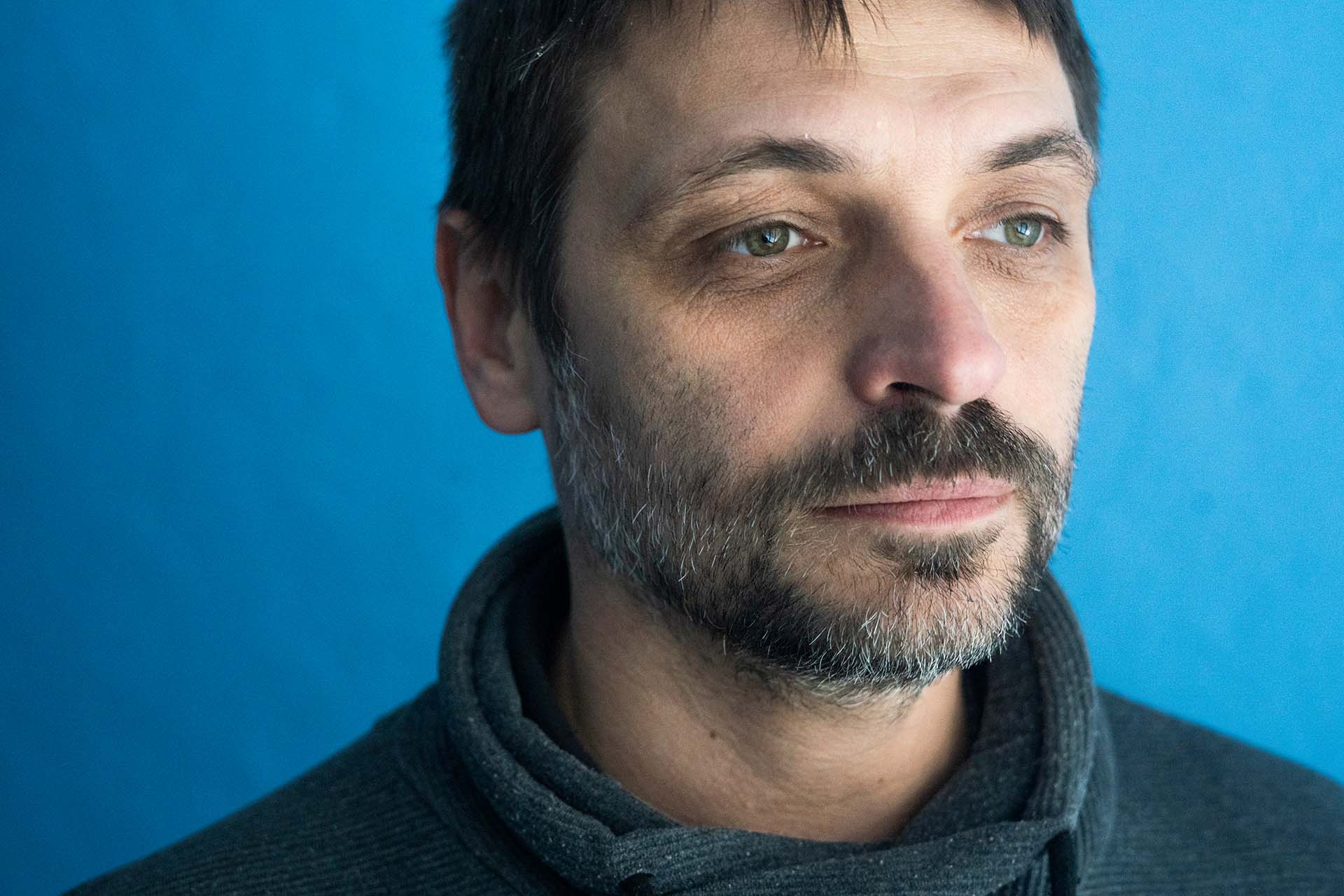 Working in the war changes your consciousness and dispels your false views of the world, Serhii assures. There is one thing that is important, and nothing else matters. And all these pretentious projects with large budgets that do not have a real person and real life behind them have no value. When you are at war, and all you have is a camera, you touch the depth of a person and the depth of the being in general. This is the most important thing, and the rest is secondary.
'You film a person who went through the internal revolution of rebirth, who went through death, captivity, and the deaths of their friends. And there is this person, and there is you talking to them… I guess shots like that are more precious than a fictional plot.'

Before the full-scale invasion, Serhii and his team received funding for their feature film from Derzhkino. They needed a few more days to finish the shooting. But they had to postpone their work until 'after the war'.


Life after 24 February and joining the Armed Forces of Ukraine

Before 24 February, Serhii's family planned to stay in Kyiv. But when he understood that russians were moving forward very quickly, he brought his family to the west of the country and returned home.

'At first, my friends came to me: a military chaplain and his assistant, Serhii Lysenko remembers. We have a public organisation that worked for a few years with the Battalion named after General Kulchytskyi providing it with volunteer assistance. And when the full-scale invasion began, we went to our battalion and worked with them.

At the same time, we were filming everything we could: all shellings, Irpin, Bucha, Borodianka, Hostomel. We even got to a few villages earlier than journalists. Sometimes it was while they were still shelled. At other times it was when they had just been liberated, and nobody was still allowed in there. But we came with a particular purpose and provided the media with the materials.'

Being a civilian was not enough for Serhii, so he went to the Military Commissariat at the beginning of March. At first, they told him there to come the next day with a backpack, but then they changed their mind.

Serhii started calling some military people he knew to join the Armed Forces of Ukraine. The General Staff responded, and it turned out that there was a need for a military operator. So he joined the media group created for filming soldiers and western equipment samples at the front.

'The first shooting of HIMARS is ours as well as M-37, AHS Krab [Polish 155 mm calibre self-propelled howitzers], Javelin and others. There was nothing new for me. I have been filming soldiers on the front since 2014. I was out of town more often than at home. We returned to Kyiv for a week or two, regrouped, loaded up and left once again.

This kind of work is familiar to me. But once you enter the military structure, you have specific tasks, like the heroisation of the Ukrainian soldier, for example. So we had to move around and look for commanders, soldiers or any rank from a brigade commander or a sector commander to an ordinary rifleman.

We had only one criterion: we needed people who did real work. If there was a commander, it had to be one that could tell us how they made the Kharkiv breakthrough possible or stopped the advance near Barvinkovo. If there was a soldier, it had to be the one who shot a tank or took charge of the unit in a difficult situation when others were confused.'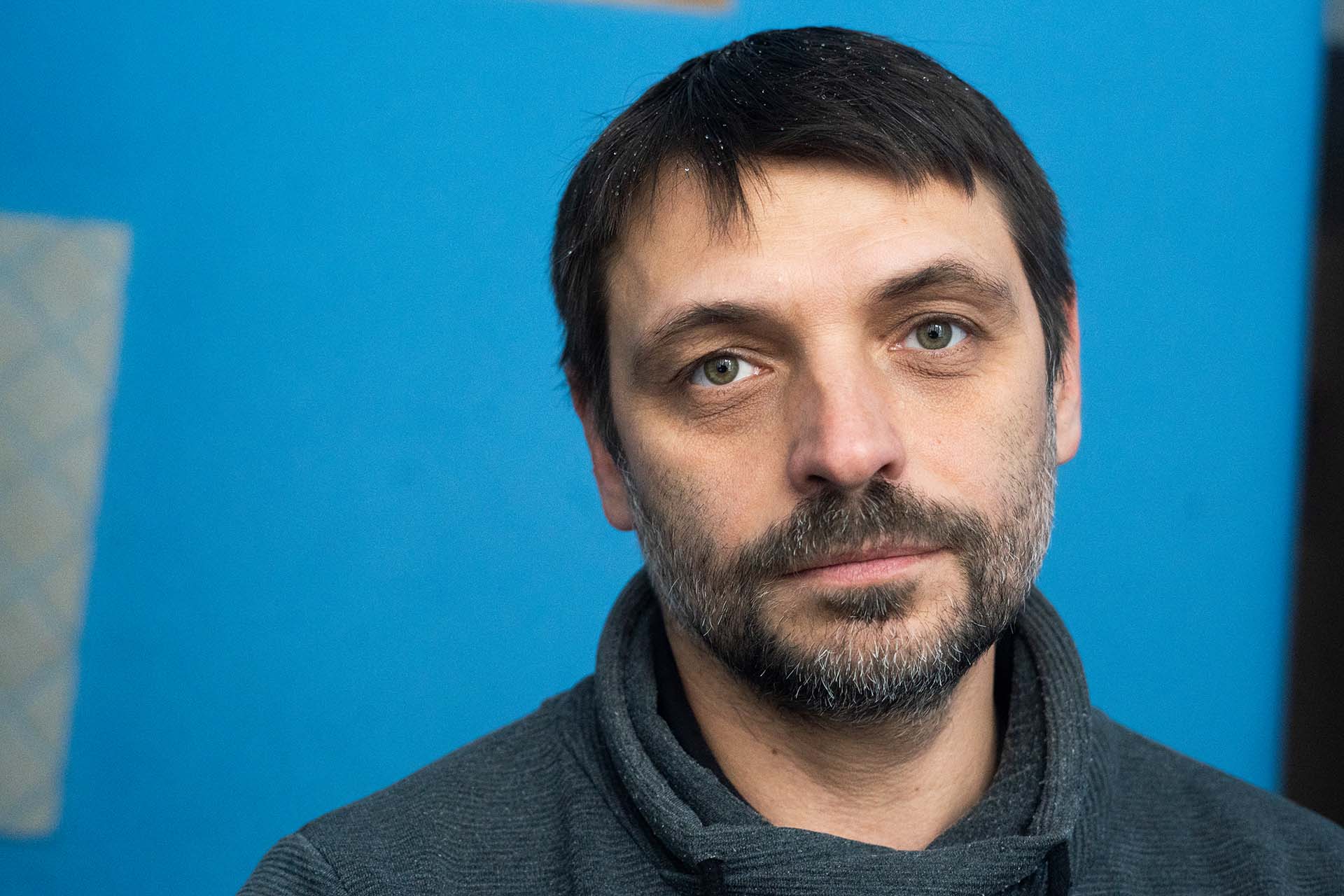 There is a very interesting rank: commander of a company and battalion. Unfortunately, these military men very often get killed as they have to stay at the very frontline with the soldiers. It is essential to film those people while they still remember what exactly they did and while they are still alive. It sounds cruel, but that is how it is.
In May, Serhii was to film at the border of Donetsk and Kharkiv Oblasts for filming. The advanced positions of the 95th brigade were located there, and extremely tense battles continued. And next to it, another battalion was holding positions. Serhii and his team chose this position to film a story about the military. They stayed there the whole day and got under shelling.

'There were some terrific guys who showed and told us everything, Serhii Lysenko says. They were so delighted that we paid attention to them. The company's commander was a young guy, 23 years old, with a call sign 'Viking'.

Along with him in the video, there is a platoon commander and several other guys we met there. They were killed during another shelling just a few days after we left those positions.'

Serhii decided to make a video to commemorate the fallen soldiers, which later grew into a full-length film. Thanks to the stipend from House of Europe and Netflix, the material went into editing, and the world will see this film soon.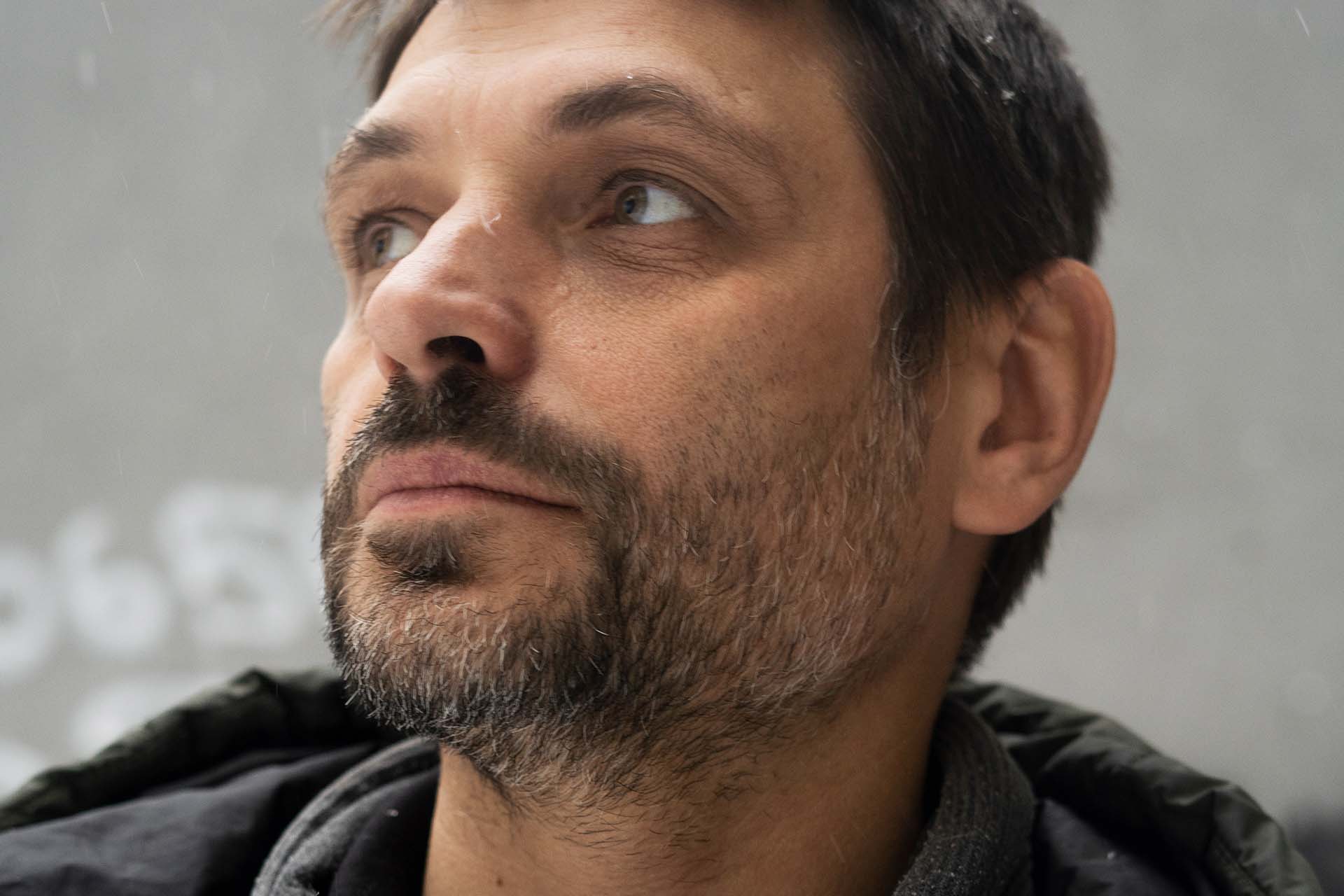 The audience of the Stipends for Filmmakers was so vast that there are representatives of different specialisations among the winners, from directing to make-up. There are both experienced professionals and those who recently started their way in the film industry among them, Tetiana Manziuk, the programme manager of House of Europe, explains.

This competition has highlighted widespread problems the filmmakers faced due to the Russian full-scale invasion. Equipment gets lost, and projects get interrupted or postponed indefinitely. But the competition has also shown that despite everything, Ukrainian filmmakers are looking for new knowledge and resources and are doing whatever they can to stay in the industry. We hope those stipends will make it more realistic and achievable for a hundred people.'


While working with documentary materials and tragic stories, Serhii draws support from the ancient Greek Stoic practice teaching to distinguish between the things you can influence and things you cannot.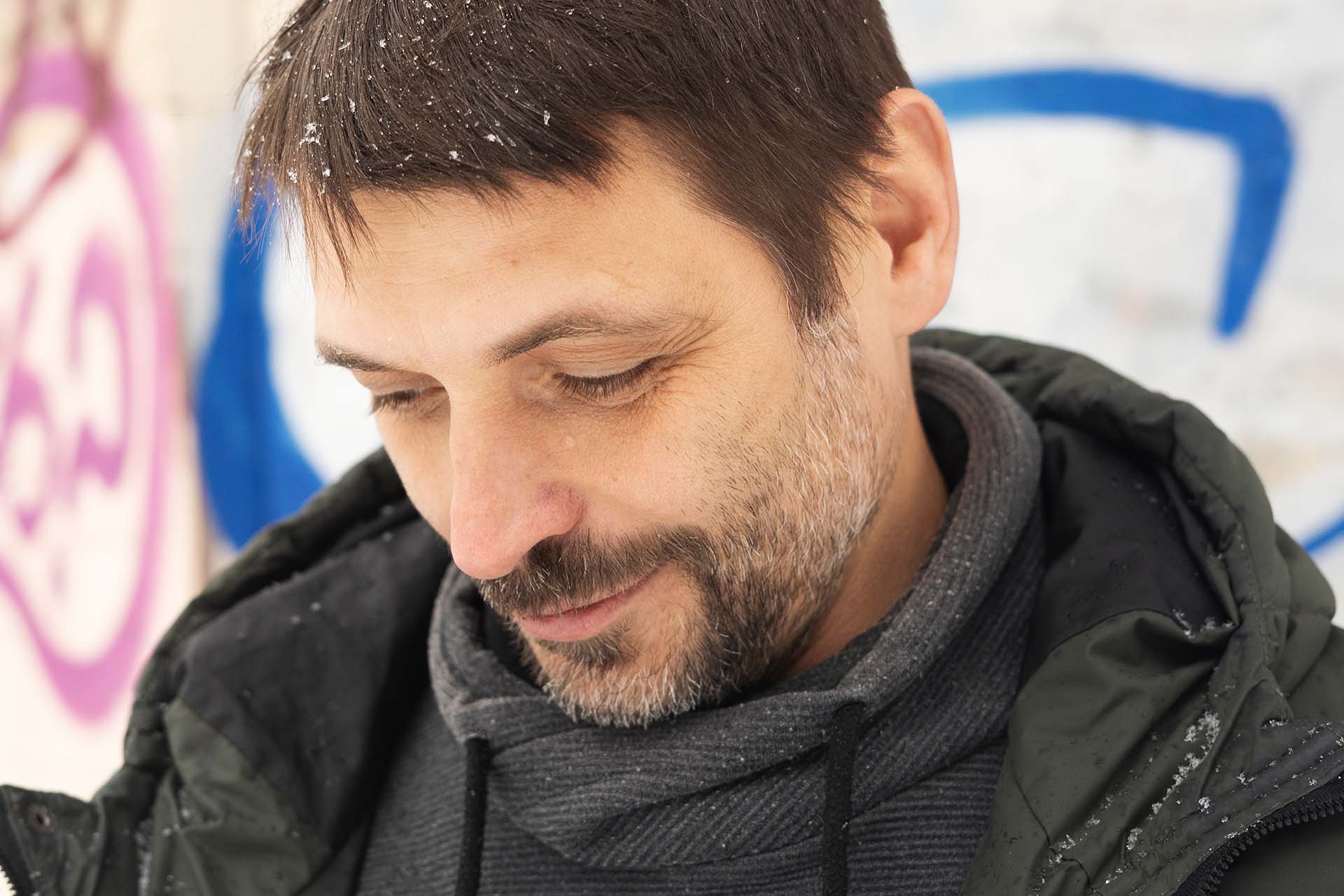 Of course, it is painful when people get killed. Your friends, your close ones, or just people with whom you spent a day in position. Those people are gone, and if you let this pain in, it will destroy you. Now, there is so much death and pain that the best reaction to it is performing conscious actions that can affect and reduce the cause of this pain. So what I am worried about is finding the most effective way to reduce the evil causing the deaths
Text and photos – Kateryna Pereverzeva
Back to main page